Quality Windows, Doors, Bi-Fold Doors and Conservatories to the Trade, DIY and Commercial
Highseal Manufacturing Company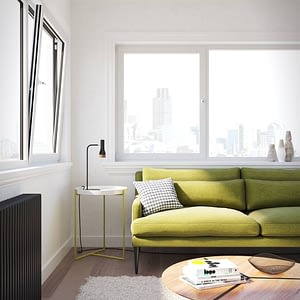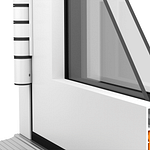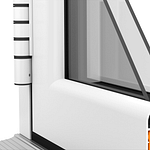 Aluminium windows 25% more thermally efficient
  Our aluminium products are strong and secure. They come with multi-point locking and internal beading. As a result they are backed by a 10-year product guarantee.  
Each double-glazed unit has a u-value of 1.3. On the other hand triple-glazed units are 0.8.  Building regulations currently stipulate a u-value of 1.6.  
Firstly aluminium products come in different colour options: Pure White and Anthracite Grey.  Secondly they can be supplied in different colours inside and out.
Most importantly non-standard colours available upon request.
In addition two external sash and outer frame designs: pencil round and square.
Casement Window
Casement windows are available in a "flush sash" for ultimate clean, modern aesthetics.
Benefit
Just like the aluminium bi-fold doors they are 25% more thermally efficient than the competition.
Tilt and Turn
This design offers style and practicality opening slightly inward in "tilt" mode.
Cool!
Allows fresh air in securely, or opening fully inwards in "turn" mode to make cleaning and maintenance easier
Warm, Wide Span Bi-Folding Doors for Modern Living
Firstly Highseal manufactures beautiful, strong and "Secured by Design" WarmCore Aluminium folding sliding doors in a range of sizes, from 1 to 7 sashes.
The profile contains a hidden orange thermal core. As a result makes the doors 25% more thermally efficient than traditional Aluminum systems.  
In addition triple glazing provides ultimate thermal performance.  
Also the doors stack neatly, with inward or outward opening, and can be supplied up to 6m wide.  
This innovative design comes with a choice of sash options and handle finishes. And different colours, styles and configuration options. Consequently to help you choose the perfect warm, secure and beautiful WarmCore door for your home.  
Finally, each set of bi-fold doors comes complete with a 10-year product guarantee, supported by the ERA Five Star security guarantee.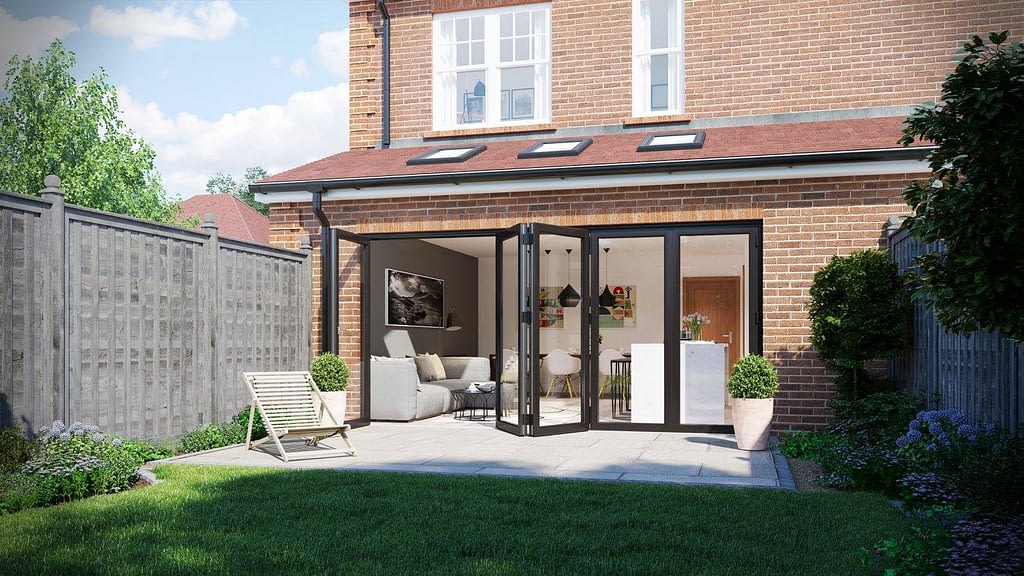 Secondly WarmCore comes with a range of threshold options for you aluminium products. For example ultra low Part M compliant Aluminium thresholds. As a result helps avoid trip hazards. Alternatively you could have a step down from your door opening. Outer frame, 120mm integrated sill, 150mm sill or low Aluminium threshold. 
The WarmCore door combination ranges from a single or French door, from 2-door to 7-door bi-fold.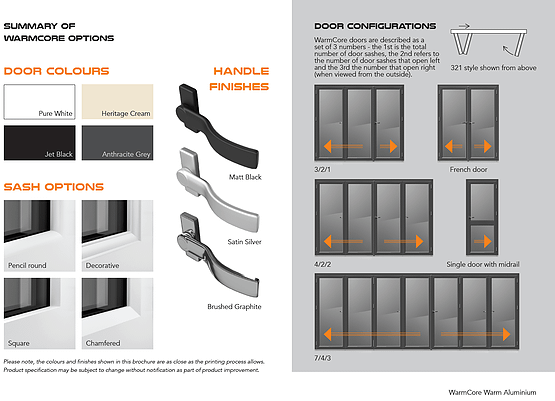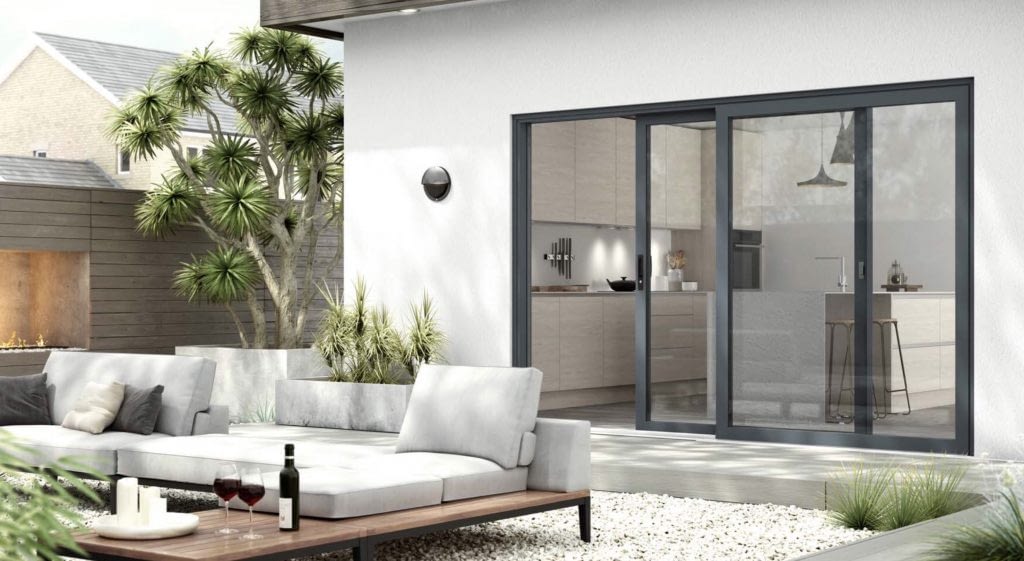 Meet the next generation of Aluminium Patio Doors to meet the growing demands for the patio market. Sleek, Stylish and offering flawless operation. Similarly the Warmcore patio door utilise the same innovative full-width thermal core technology like our bi-folding doors.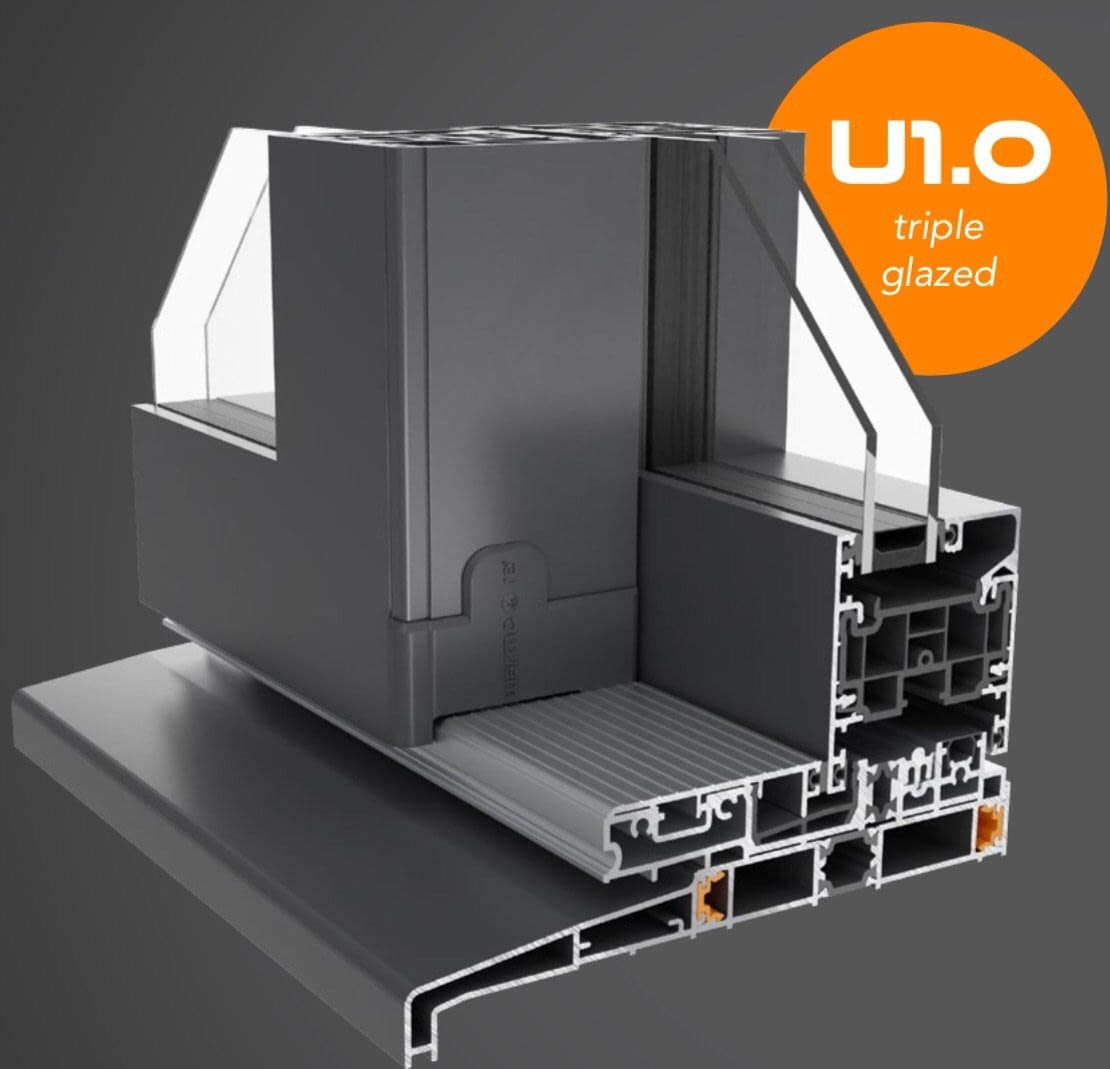 Super Smooth 10 Wheel Roller
A unique, high-quality wheel-set with each sash running on 10 self-leveling rollers to give you ultra-smooth reliable performance. 
Innovative Bi-Directional Lock
Designed to our exacting specifications, a bi-directional lock creates a tangible sense of security homeowners love.
Exceptional Thermal Performance
The Warmcore full-width thermal core in the sashes give a double glazed U-value of 1.4. In addition the triple glazed has a U-value of 1.0. As a result coupling market-leading thermal performance with the desirability and consumer appeal of aluminium. 
To sum up glass options available for aluminium products ; standard low-e glass, celsius glass, triple glazed or laminated.  
Triple-Glazing
Triple-glazing provides 75% more thermal performance than standard double-glazed Aluminium bi-folds.
Benefit
Choosing 44mm triple-glazing increases the whole door U-Value rating from 1.4 to 1.0, compared to the standard 28mm double-glazing.
Celsius Glass
 Celsius glass is a high performance and easy clean glass, available as an optional upgrade. This high performance glass utilises a low-e and solar control coating with an Argon filled cavity to limit the amount of UV and heat that passes through the glazed unit, giving the ultimate in thermal control whatever the weather.
Benefit
Easy clean technology has also been added to reduce maintenance requirements. The coating lasts the lifetime of the glass; dirt and grime simply wash off with normal rain rather than sticking to the glass.  This also provides 58% Heat reflection and 73% UV protection.